Lorman All-Access Pass, 4,300 Courses - 12 Month Access
Unlimited 12 Month Access to 4,300+ Courses!
---
All of your training, right here! Unlimited 12 Month Access to 4,300+ Courses & Resources!
Get unlimited 12 month access and learn what you want, when you want from our entire course library. Equip yourself for the future with over 4,300+ Courses and find what you need in our growing library of live webinars, on-demand webinars, manuals, and MP3 audio courses.
With the All-Access Pass there is no guessing what you will need for your yearly training budget. $699 will cover all of your training needs for an entire year! Once you purchase your All-Access Pass you will never be any further than one-click away from attending any Lorman training course.
Get Certified and keep up-to-date with professional certification from one of many agencies including CLE, CPE, HR Certification Institute, ENG, and many more.
With easy to follow and understand material, learn at your own pace from your computer, tablet, or mobile device.
For a comprehensive list of all courses available simply click the units of study tab.
Save hundreds to thousands of dollars by not paying for each of these courses individually!
This is an incredible opportunity to invest in yourself and your future, with 12 month access you will always have something new to learn within easy reach.
Pay once and get a full year of unlimited training in any format, any time!
Single 12 month license
Live Webinars
OnDemand Webinars
MP3 Downloads
Course Manuals
Audio Recordings
Executive Reports
White Papers and Articles
Sponsored Live Webinars
Videos & Slide Decks
Additional benefits include:
State Specific Credit Tracker
Members Only Newsletter
All-Access Pass Course Concierge
* For audio recordings you only pay shipping
Course Fast Facts:
All courses are easy to follow and understand
Unlimited 12 month access to course materials
Study as many courses as you want
Delivered 100% on-line and accessible 24/7 from any computer or smartphone
You can study from home or at work, at your own pace, in your own time
Written and developed by leading Instructors
Certificate of completion
Available in multiple formats where you can choose the best format for your needs
Course Delivery
Upon enrolment an automated welcome email will be sent to you (please check your junk email inbox if not received as this is an automated email), in order for you to access your online course
Recognition & Accreditation
Easy fulfillment of the accreditation you need. Our staff is extremely hands-on to make sure your accreditation needs are met. We offer continuing education units from top-notch providers, including: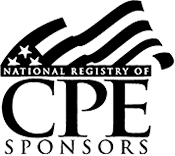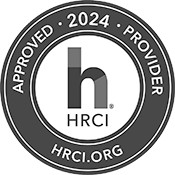 Receive 12-Month Access to courses and course materials, so you can review at any time.
Lorman All-Access-Pass includes the following courses. Below is an outline of each course category:

Human Resources (801+ Courses)
Employment & Labor (394+ Courses)
Workers Compensation (94+ Courses)
Payroll (136+ Courses)
Benefits (102+ Courses)
Recruiting (71+ Courses)
Construction & Development (624+ Courses)
Construction Courses (343+ Courses)
Land Development Courses (133+ Courses)
Real Estate Courses (66+ Courses)
Property Management Courses (79+ Courses)
Engineering & Environment (262+ Courses)
Water Law (46+ Courses)
Public Works (71+ Courses)
Environmental (56+ Courses)
Engineering (86+ Courses)
Medical (195+ Courses)
Social Work (48+ Courses)
Medical Records (159+ Courses)
Nursing (35+ Courses)
Legal & Government (527+ Courses)

Legal (335+ Courses)
Paralegal (74+ Courses)
Government (84+ Courses)
Law Enforcement (31+ Courses)
Banking & Finance (322+ Courses)

Banking (196+ Courses)
Collections (99+ Courses)
Financial Planning (25+ Courses)
Accounting & Tax (881+ Courses)

Accounting and Tax (501+ Courses)
Nonprofit (122+ Courses)
Purchasing (86+ Courses)
Estate Planning (169+ Courses)
Business & Management (676+ Courses)

Marketing (119+ Courses)
General Business (165+ Courses)
Sales (81+ Courses)
Operations Managers (12+ Courses)
Management (128+ Courses)
Administrative Assistants (75+ Courses)
Customer Service (68+ Courses)
Time Management (21+ Courses)
Other (53+ Courses)
Access All Formats
OnDemand Webinar
Archived webinar presentation with audio and slideshow including downloadable reference manual. Watch online anytime
Audio & Reference Manual
PDF and MP3 files delivered on a USB flash drive. Listen and read on any compatible device.
Online Manual
PDF file delivered by download. Read on any compatible device.
MP3 Download
Audio recording of a webinar and reference manual delivered by download. Listen anytime on any compatible device.
Live Webinar
90 Minute live streaming program
Manual
PDF file delivered on a USB flash drive. Copy and read on any compatible device.
Learn from the very best.
We want our training to have a profound impact on your career so we work with only the best and brightest in your field.

Here are some of our highly-regarded and esteemed faculty members:
Karen Jurichko Lowell

Steptoe & Johnson LLP

Associate in Steptoe & Johnson LLP's Phoenix office
Focuses practice on sales, use, and property tax matters, including tax audits and appeals through various administrative stages, the tax court, and the court of appeals
Advises manufacturers, high tech companies, construction contractors and developers, electric utilities, solar energy companies, and other clients on various multistate sales and use tax issues, including advising e-commerce businesses on their multistate sales and use tax nexus and collection obligations
Experienced with property tax valuation appeals for various types of industrial and commercial properties, corporate transactions, and health care taxes
J.D. degree and Certificate of Tax Law and Policy, magna cum laude, University of Arizona James E. Rogers College of Law; B.S. degree, University of Southern California

Katrin (Kathy) Schatz

Jackson Lewis P.C.

Principal in the Dallas office of Jackson Lewis P.C.
Defends employers in court proceedings, arbitrations and administrative proceedings in a broad range of employment matters
Owns a counseling practice devoted to devising proactive solutions for legal compliance and litigation avoidance, including the development of strategic employment policies and procedures
Board Certified in Labor and Employment Law by the Texas Board of Legal Specialization
Member of the Firm's Disability, Leave and Health Management and Affirmative Action Compliance practice groups and a regular contributor to the disability, leave and health management blog
Frequently speaks on a variety of employment law issues
Graduated summa cum laude from SMU Dedman School of Law in 1996 and holds advanced degrees in anthropology from the University of California at San Diego
Recognized in Best Lawyers in America 2019

Kenneth S. Kramer

Nossaman LLP

Partner with Nossaman LLP
More than 35 years of experience as a real estate attorney
National practice involves advising developers and investors on a full spectrum of office, industrial, and retail property and portfolio transactions, including acquisitions and dispositions, leasing, financing, joint ventures, workouts and distressed transactions, and alternative energy transactions
Former chair of Nossaman's Real Estate Transactions Practice Group, and is the firm's current assistant managing partner
Lectured on a variety of real estate topics, including purchase and sale transactions and leasing
J.D. degree, University of Southern California School of Law; B.A. degree, University of Pennsylvania

Professor Neil S. Grigg

Colorado State University

Colorado State University
Professor of Department of Civil and Environmental Engineering
Active in research projects on failures and risk assessment of pipelines, corrosion control, predicting main breaks, and surviving disasters
Teaches campus and online graduate courses in pipeline engineering and hydraulics, infrastructure and utility management, and water resources planning and management
Author of Water and Sewer Infrastructure Management (second edition) and about a dozen books on water and infrastructure engineering and management
Was co-founder and principal of Sellards & Grigg Inc., a Denver consulting firm
Consulting projects involving water supply, storm water, and public works
Life member of the American Society of Civil Engineers, the American Water Works Association and the American Public Works Association (board of directors, 1990s)
Former president of Fort Collins Water Board
Appointed by U.S. Supreme Court as River Master of the Pecos River (1988 to present)
Was a regulator as director of environmental management, State of North Carolina
Responsible for Clean Water Act programs in permitting, enforcement, and construction grants and for river basin water quantity and quality, and groundwater management
Directed state water research institutes in Colorado and North Carolina

Matthew P. Keris, Esq.

Marshall, Dennehey, Warner, Coleman & Goggin

Shareholder in the office of Marshall, Dennehey, Warner, Coleman & Goggin
Practice emphasizes 20 years' representation of hospitals and health care systems in medical professional liability claims
Conducts regular seminars and workshops on numerous medical malpractice, professional liability and electronic medical records issues
Author of several publications related to the areas of medical malpractice, professional liability and electronic medical records issues
Past president, Pennsylvania Defense Institute; president, Pennsylvania Association for Healthcare Risk Management; ASHRM; DRI; CLM
J.D. degree, Roger Williams University School of Law; B.A. degree, cum laude, Shippensburg University of Pennsylvania

Bryan Edelman, Ph.D.

Trial Innovations

Partner in the office of Trial Innovations
Practice emphasizes all aspects of trial consulting including mock trials, focus groups, jury selection, witness preparation, shadow juries, trial observations, and expert witness testimony on change of venue in high profile cases
Conducts regular seminars and workshops on jury decision-making, jury selection, witness preparation, pretrial publicity in high profile cases, and opening statements
Wrote several publications related to the areas of trial consulting, jury decision-making, and how race impacts jurors' sentencing decisions in capital cases
Ph.D. degree in social psychology, University of Nevada, Reno; LL.M. degree in international humanitarian law, University of Kent, Canterbury, UK

Kevin L. Petrasic

White & Case LLP

Partner and head of the Global Financial Institutions Advisory Practice of White & Case LLP, based in the firm's New York and Washington, D.C., offices
Advises national and international financial firms, including banks, securities brokerage and insurance firms, and other financial services providers, on a broad range of regulatory, legislative, transactional, and compliance issues under federal and state banking laws, including before the Federal Reserve Board, Office of the Comptroller of the Currency, Federal Deposit Insurance Corporation and the Consumer Financial Protection Bureau
Extensive experience in Dodd-Frank compliance, bank/thrift and holding company regulation, credit card and consumer financial compliance laws, UDAAP issues, data privacy/protection, cybersecurity and data breach issues, compliance laws impacting payments systems, mergers and acquisitions, anti-money laundering issues and OFAC compliance, depository institution charter powers and activities, mortgage markets, and corporate governance
Broad government experience, including serving as special counsel, managing director of external affairs, director of congressional affairs, legislative counsel, and assistant chief counsel at the U.S. Treasury Department's Office of Thrift Supervision, as well as counsel to the former House Banking Committee
Adjunct professor of banking law at the George Washington University Law School in Washington, D.C.

Karla Brandau, CEO

Workplace Power Institute

CEO of Workplace Power Institute
Areas of emphasis: 21st century leadership skills, personality training, productivity training with an emphasis on time management and Microsoft® Outlook®
Conducts regular speeches, seminars and workshops in all of these areas
Author of several publications: Email Survival Skills, 101 Time Management Tips for Busy Professionals, Visual guides to Outlook 2010, 2013 and 2016, The Leadership of One, How to Earn the Gift of Discretionary Effort
B.A. degree in education
Certified Speaking Professional, Registered Corporate Coach, Certified Facilitator, Certified Professional Behaviors Analyst, Certified Professional Motivators Analyst
Can be contacted at Karla@KarlaBrandau.com, 770-923-0883 or on Twitter® @KarlaBrandau

Anthony S. Dallmann-Jones, Ph.D.

National At-Risk Education Network

Founder and former director of the National At-Risk Education Network
Educational consultant and speaker
Author of Shadow Children - Understanding Education's #1 Problem [2011 RLD Publications] and Handbook of Effective Teaching and Assessment Strategies [2006 RLD Publications] and Killing Stress Before It Kills You [DZ Productions 2018]
Professor of the graduate program in at-risk education, ARAE (At-Risk and Alternative Education) an accredited master's degree program for school educators, social workers, youth workers, detention center and prison educators, at Marian University in Fond du Lac, Wisconsin
Former psychotherapist
Former host of the Dr. Zest Show on K107 in the Fox Valley of Wisconsin
Blue Ribbon panel member in Washington, D.C. with the National Office of Junior Achievement
Keynote speaker in Singapore at 1st international conference on Council for At-Risk Education in 2010
Author of 13 books
Ph.D. degree in educational psychology, Florida State University

Bill Humbert

RecruiterGuy.com

Founder of RecruiterGuy.com
Practice emphasizes all aspects of speaking, recruitment consulting, career transition consulting and twice published author for professionals (writing third book now)
Conducts regular seminars and workshops on numerous recruitment and job search topics – Spoken on finding a job at top College/University campuses nationwide
Author of several publications related to the areas of recruitment and job search – latest book – Employee 5.0 Secrets Of A Successful Job Search In The New World Order. Quoted in the NY Times on salary negotiating. Quoted in The Province in Vancouver, BC on candidate lying. Veteran of 85 television interviews and numerous radio and podcast interviews – most recently in The Art of the CEO and Thank God For Monday podcasts
SHRM
B.A. degree, English, Assumption College, Worcester, MA
Special Offer
| | |
| --- | --- |
| Receive The Personal Success Training Program FREE, When You Purchase This Course - Limited Time Remaining! (Value $600) | |

The Personal Success Training Program Helps You Stay Focused To Achieve Your Goals!
Benefits:


How to layout a Success Plan.
Get where you want to be in life.
How to unclutter your mind to succeed.
Achieve your dreams using your imagination.
How to have faith in yourself.

Features:


12 month online access, 24/7 anywhere.
Complement your individual course purchase.
Thousands of positive reviews.
Limited Time Offer - Ends Soon.
Training 2 Or More People?
Course Summary
| | |
| --- | --- |
| Course ID: | 101ALL |
| Delivery Mode: | Online |
| Access: | 12 Months |
| Time: | 90 minutes per course |
| Duration: | Over 6500 Hours for All-Access Pass |
| Assessments: | Yes |
| Qualification: | Certificate |
Learn More With Course Bundles
Popular Courses and Bundles